What's Happening with Maine AgrAbility?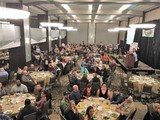 What a great NTW! Thanks to all who ventured to Maine for the 2018 NTW in Portland,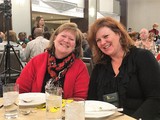 with a huge thank you to the anchors of the planning committee, Tess & JoBeth! During the NTW, five Maine AgrAbility staff members presented three workshops, and along with clients, ME staff participated in two additional panel discussions.
---
Maine AgrAbility Specialist Ellen Gibson presented a "Gardening As You Age" workshop to Master Gardener and garden club members. She will also present a two-part session about AgrAbility as part of Belfast Senior College Spring 2018 course, "Keep on Gardening".
For information about all the AgrAbility state programs across the U.S. visit: http://news.agrability.org/2018/04/eNote.html
Interested in what happening nationally? The 2018 AgrAbility Harvest topics include:
Sustainability (in many aspects)
Opportunities for non-traditional growers
Making your farm smarter
Involving youth with disabilities in agriculture