AgrAbility News for September 2018
Maine AgrAbility Project News
On September 12, Ellen Gibson and Lani Carlson attended the Wisdom Summit hosted by the Maine Council on Aging in Augusta. The summit was a good learning experience; staff shared information on their work with seniors and gardening, as well as the therapeutic benefits of gardening.
---
Lani Carlson participated in a professional development training supported by USDA NRCS and presented by the Women, Food and Agriculture Network on September 18. The training focused on understanding the specific needs for outreach to women producers, and how to maximize outreach efforts throughout Maine.
---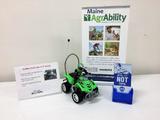 On September 17, Project Coordinator, Lani Carlson staffed an ATV safety educational display and demonstration at the Franklin County Soil Water Conservation District's Agricultural-Environmental Education Day. With over 500 kids taking part in this half-day event, it was a busy day of talking about ATV safety and preventing rollovers.
---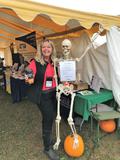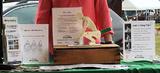 AgrAbility staff and former clients exhibited project information at the three-day Common Ground Fair in Unity (September 21-23). The theme was back health with Maine AgrAbility using their Mr. Lifty display and an illustrative skeleton to help start the conversation with fairgoers.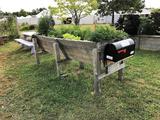 Maine AgrAbility staff also highlighted the trio of raised beds built by AgrAbility at the fairgrounds since 2015. These beds serve as a demonstration of accessible gardening ideas. Throughout the three-day event staff shared information and talked to people about accessible gardening tools and methods.

On Saturday of the Fair, Richard Brzozowski was involved in a special meeting coordinated by NCAT and MOFGA for military veterans who were farming or interested in farming, sharing information about Maine AgrAbility.
---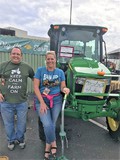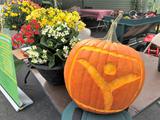 Lani Carlson represented AgrAbility programs across the United States at the 2018 FarmAid concert in Hartford, CT, on September 22. Maine AgrAbility exhibited with WVU AT program staff to present hands-on information about accessible gardening and farming ideas. It was a great experience to represent AgrAbility in New England!
---
On September 28, Lani Carlson presented Maine AgrAbility project information to UMaine employees and Cooperative Extension stakeholders as part of a Zoom event called the Extension Showcase for a UMaine Extension Dean candidate. AgrAbility was selected as one of eight programs to highlight the great work of Cooperative Extension.
National AgrAbility Project News
The AgrAbility National Training Workshop will take place in Lincoln, NE, March 25-28, 2019, at the Embassy Suites -Downtown Lincoln. The conference website is now live at www.agrability.org/ntw. More
The AgrAbility webinar "New and Improved Methods of Accessing Large Off-Road Machinery for People with Mobility Limitations," along with presentation materials, is now archived at www.agrability.org/online-training/archived.
Toolbox Spotlight
Hunting is important to many farmers and ranchers, and the Shot-Strap Rifle Holder is designed for those who have lost dexterity in their hands. It's a thick, hand-stitched pad with three straps that run over the top of the barrel and strap attached to the underside of the pad to accommodate one hand or wrist.